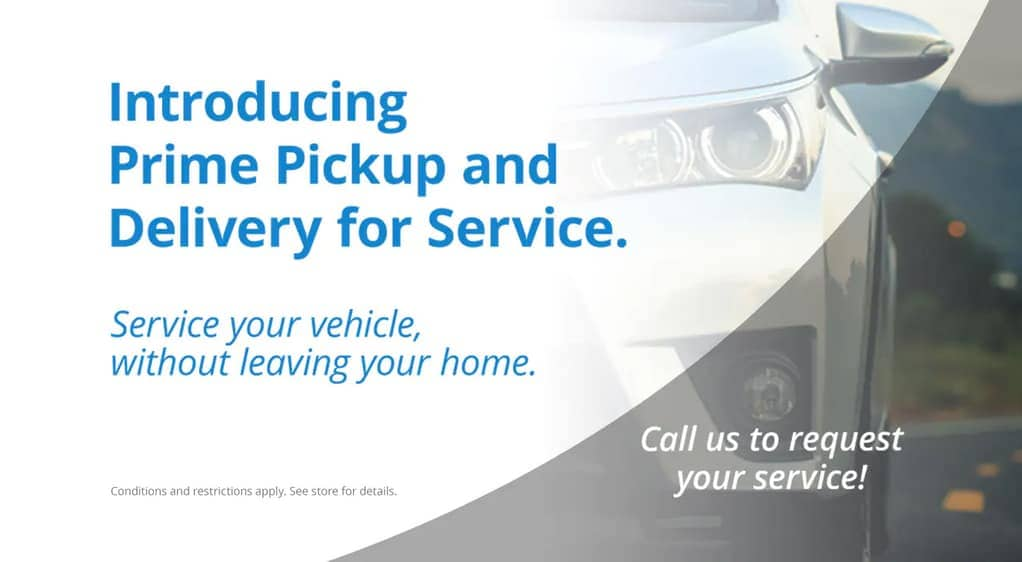 If your car requires an auto repair, but you don't want to leave your home due to the Coronavirus, the service center at Prime Toyota - Saco has complimentary pickup and delivery. Without leaving your residence near Portland, you can get auto service at the Toyota dealership in Saco, ME. The Prime Toyota - Saco experts have taken extra steps to adjust to this new environment. Here are three examples:
Instruct all dealership staff to practice social distancing
Sanitize all equipment with EPA-approved cleaning agents
Advertise pickup and delivery for service center customers
What is Prime Pickup & Delivery?
Our free pickup-and-delivery service at Prime Toyota - Saco is called Prime Pickup & Delivery. When you call to book an appointment, you can take advantage of this unique service. Whether you need a battery replacement or oil change, the process of Prime Pickup & Delivery is simple and safe. A member of the Prime Toyota - Saco team, will report to your home or work address to bring your vehicle back to our service facility. We will perform the repair and then drop off your vehicle to you. All this comes free of charge for you and other drivers near Dayton.
What Services Does Pickup & Delivery Include?
Even during these strange times, you won't have to miss out on routine Toyota maintenance. With Prime Pickup & Delivery, you can service your car, truck, or SUV without leaving your house near Biddeford. When you book an appointment at the state-of-the-art service center, you can pick from our menu of auto services:
Replacing the battery
Changing the oil filter
Rotating the tires
Replacing the headlights
Tuning the engine
Servicing the transmission
Replacing the filters
Repairing the brakes
Aligning the wheels
Inspecting the fluids, belts, and hoses
Are You Ready to Schedule Pickup & Delivery Service Near You?
Don't miss out on your vehicle's next tire rotation, oil change, or battery replacement. Instead, request Prime Pickup & Delivery, and we'll come to your location near Scarborough, ME. At no additional cost, it's now possible to stay put and still get a filter replacement or wheel alignment for your Toyota. Call to inform us if you'd like to use Prime Pickup & Delivery for your next service appointment at Prime Toyota - Saco.